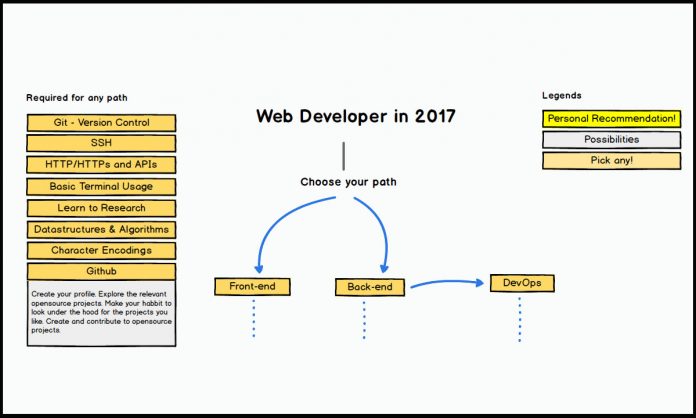 If you want to become a good web developer, but you are confused about what to do and how to start? will help you to decide what to do next.  The chart shows various paths that you can choose and the technologies that you need understand in order to become a frontend developer, backend developer or a DevOps.
1.  Introduction
2. Front-end Roadmap
3. Back-end Roadmap
For the backend, personally I would prefer Node.js and PHP 7 for the full time plus I have been experimenting lately with Go and I quite like it. Apart from these, if I have to choose another one, I would go for Ruby. However this is just my personal preference, you can choose any of the shown languages and you will be good.
4. DevOps Roadmap